Features
A new dungeon every time!
Designed from ground up as a roguelike dungeon crawler. Randomized dungeon designs, monster encounters and loot. 50 5x5-inch room tiles, 480 loot cards including weapons, magic spells, armor and traps. 160 monster cards including 19 monster-types and 50 modificators to create stronger, faster or otherwise outstanding monsters.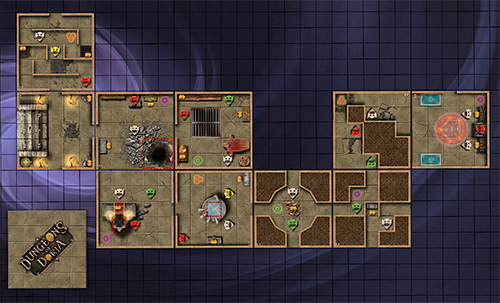 Cooperative role playing boardgame - NO need for a gamemaster!
1-6 friends play together against the game. No gamemaster needed, but features known from RPGs are included. Characters can improve over time: Gain experience that can almost instantly be used for better gear within the same scenario.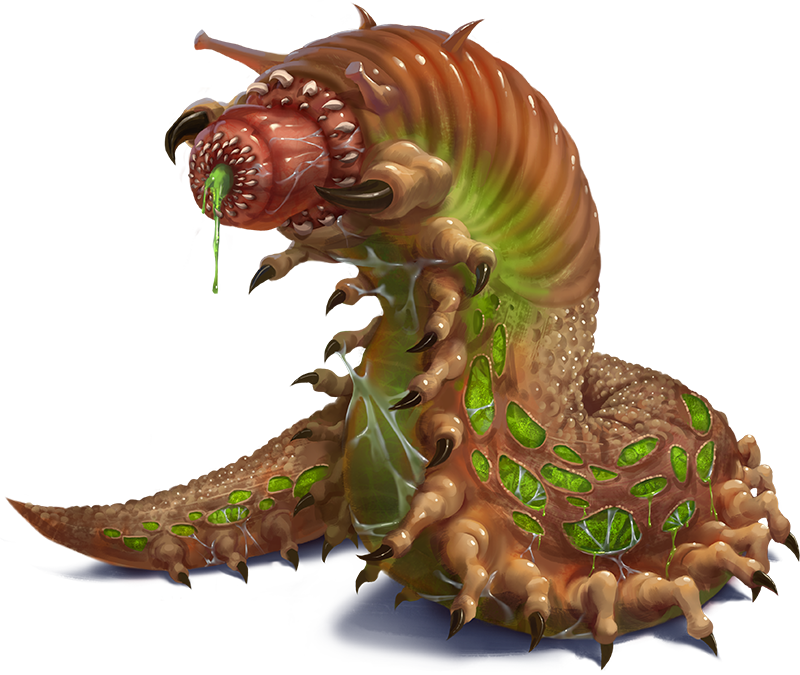 Single Scenarios or larger campaigns supported
Either start a single scenario from scratch for one evening full of fun - perfect for beginners and casual players. Or use one of the bigger campaigns with multiple scenarios and a larger backstory (2 campaigns included), where your created characters will be used eight or more evenings. Game time for one scenario is approx. 120-240 minutes - depending on the number of players and the chosen scenario.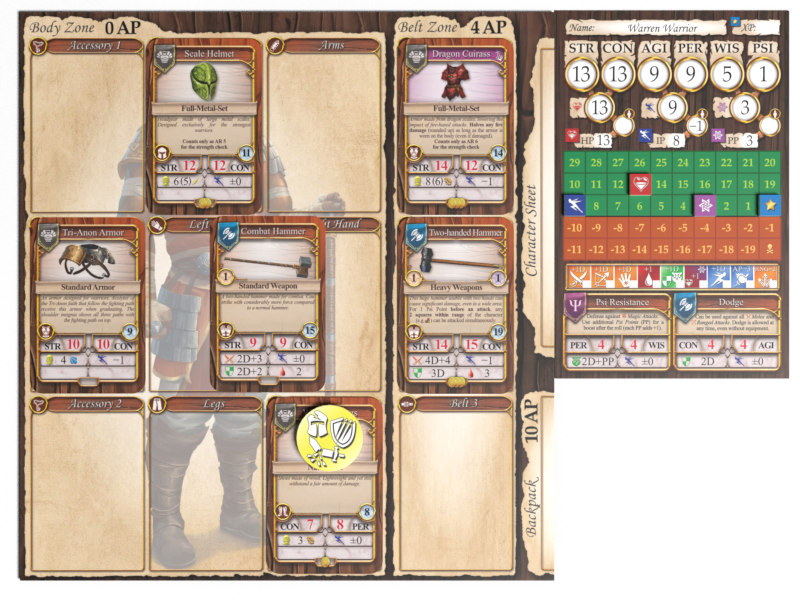 Get started quickly and stay involved the whole time
To prepare a scenario, simply select the mentioned room tiles, choose or quickly create a character, read the scenario's rules and you are ready to rumble. The rest will happen while you play! There are no tedious rounds and long waiting periods between player turns. Because the system is based on initiative points. That means, it's your turn (almost) all the time!